About Us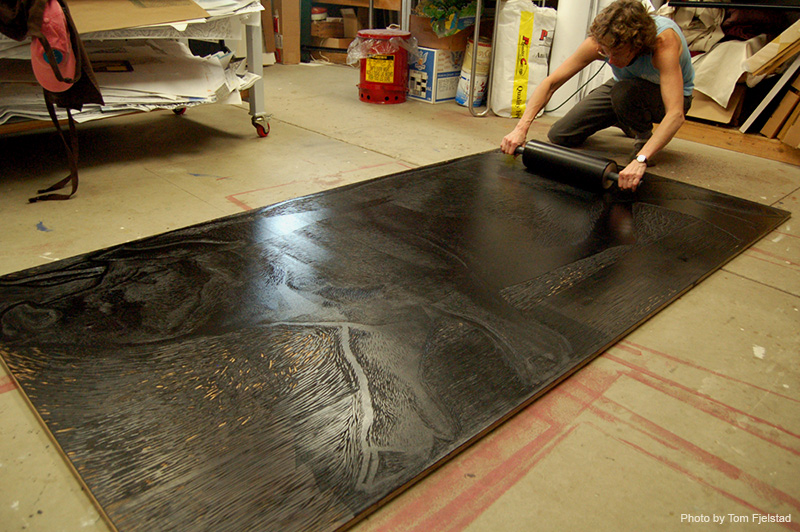 Market Weight Press
is an online store featuring the block-prints of S.V. Medaris on paper, shirts, scarves, bags, and more. Our mission is to provide one-of-a-kind, affordable, original block prints on paper, apparel and other merchandise.
Market Weight Press blog
marketweightpress.com is a showcase for Medaris' art (primarily printmaking, specifically block-printing) and the blog also chronicles the life, adventures and mishaps of Sue and her ensemble on her farm in South-central Wisconsin.
Paintings, public and gallery art...
Sue has been making art most of her life. Her professional fine art career began with A One Chick Show (of Cocks and Hens) in 2004 featuring 40 works of art ranging from a 20ft painting of a Buff Orpington (cock) on stage, to small 3"x4" etchings of the different personalities featured in the show. Currently Medaris creates block prints as well as paintings portraying the life of raising animals for meat on her farm in southern Wisconsin. She has averaged at least one solo show per year since that first 2004 exhibit, and is currently represented by Artisan Gallery in Paoli, Wisconsin. To see a fairly complete archive of artwork, please visit her website at svmedaris.com.
Thank you for visiting the Market Weight Press shop!